Delivering industry-leading equipment, installed by technicians that are trained, and respectful to both you and your home.
Love and Care Heating and Air LLC is an HVAC company solely focused on servicing and installing residential heating and air systems in the Greater Sacramento area. Whether your air conditioner and heating system just need a little attention or need to be replaced our team will be there to provide you with the best service possible. Our technicians service all surrounding Sacramento cities, from Elk Grove and Placerville to El Dorado Hills and Lodi. If you need us we'll be there.
We honor our employees with fair pay, benefits, and opportunities for growth while maintaining an enjoyable, yet professional environment to work in. In turn, our employees enable us to realize our vision of creating and maintaining a company that values family, community, and a genuine desire to be the most-loved residential heating and air-conditioning company in the industry.

MEET OUR OWNER, CHRISTOPHER SHAW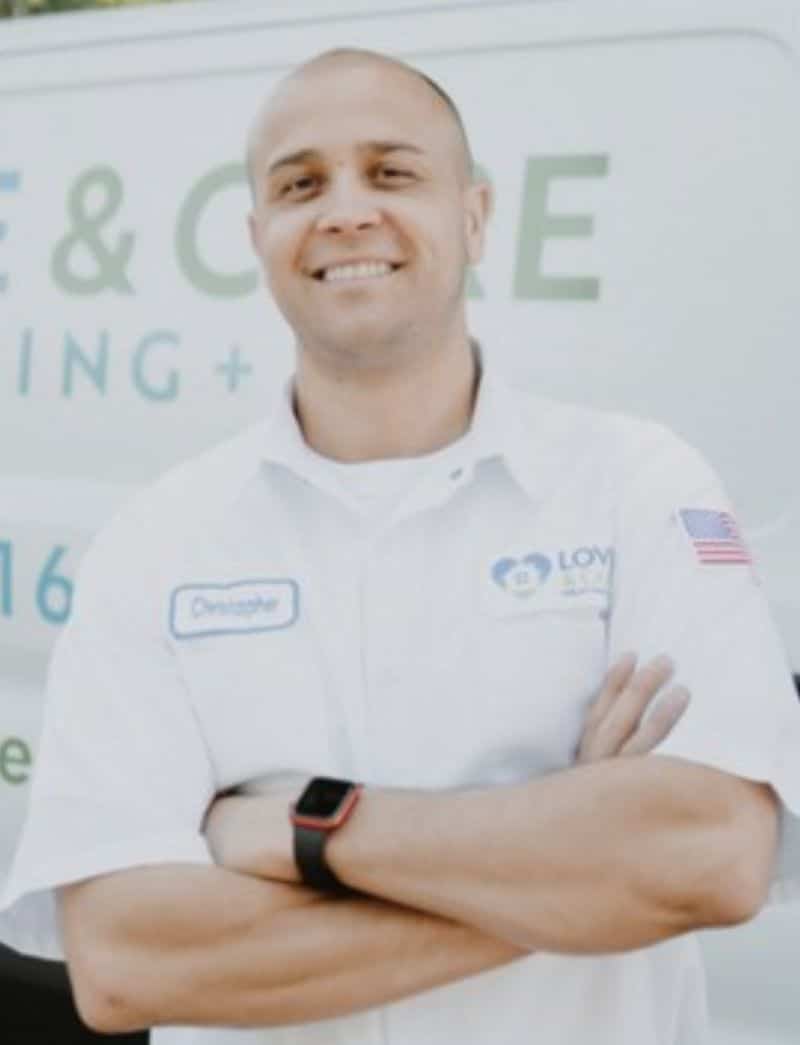 Honesty, Trust, Integrity & Accountability.
Christopher Shaw, the owner and founder of Love and Care Heating and Air, has been in the residential heating and air industry since 1997. Chris was hired as an installer right out of high school at the age of 17 and worked for two of the local heavyweights, learning–growing, and teaching–all the while dreaming and thinking about how he would run his own business when the time came.
Chris's expertise in the industry is well-documented and recognized. Chris's customers love him and trust him. His superpower is being able to accurately identify system challenges, explain them clearly and concisely to clients, and present solutions that meet the needs of the situation, all while being mindful of long-term goals, budgets, and unique requirements.
ask about MILITARY AND VETERANS DISCOUNTS