Placerville's #1 Trusted HVAC Repair Service. 
EMERGENCY SERVICE AVAILABLE! Call Today
Looking For HVAC Services in Placerville CA?
In Placerville CA, summers are quite hot and arid while winters are long, cold, and partly cloudy. The temperatures in the region typically vary from 41°F to 90°F over the course of the year. That's why you need a reliable HVAC system operating in your home or workplace to keep your family and employees comfortable. Whether you want to install, repair, maintain or replace an HVAC system in your home or office, you should rely on a highly professional team like Love & Care Heating + Air LLC. We are a trusted name in Placerville CA for all your heating and cooling needs. Call us today for all your residential and light commercial HVAC needs in the region.
Preventive maintenance is crucial to the long life and efficiency of your HVAC system. If you don't maintain your heating and cooling system regularly you may have to replace the entire unit prematurely. Why waste money on unnecessary repairs and replacements when you can hire a reputable and experienced HVAC contractor such as Love & Care Heating + Air LLC to implement an effective preventive maintenance schedule for the unit? We deal with all types of residential and light commercial HVAC systems out there. No matter whether you have an old unit or the latest energy-efficient HVAC unit, our expert technicians can install, maintain, and repair them. Call us today for all your residential and light commercial HVAC needs in the region.
Air Conditioning And Heating Repairs
When you have an issue with your HVAC system, you should always rely on a professional AC repair service in town. There are dozens of such services in Placerville CA, but all of them are not the same. Make sure you do your homework when choosing a reputable AC and heating repair service in town. Love & Care Heating + Air LLC is a reliable and trusted partner in repairing any type of AC and heating system.
AC And Heating Installation
If you have an old AC or heating unit in your home, you may experience frequent break downs of the system. Your family and employees will suffer when the unit breaks down during hot summer or cold winter months. It's better to install a new, energy-efficient HVAC unit in your home or office than repeatedly repairing an old unit. If your system is ten years old or older, "the book" says replace it don't repair it. That's where we come in. Love & Care Heating + Air LLC is the best AC and heating installation service in town.
HVAC Maintenance
HVAC maintenance is important to improve the efficiency of the unit and prolong its lifespan. We offer high-quality and reliable maintenance services to all our clients in Placerville CA. Call us today for all your residential and commercial HVAC needs in the region.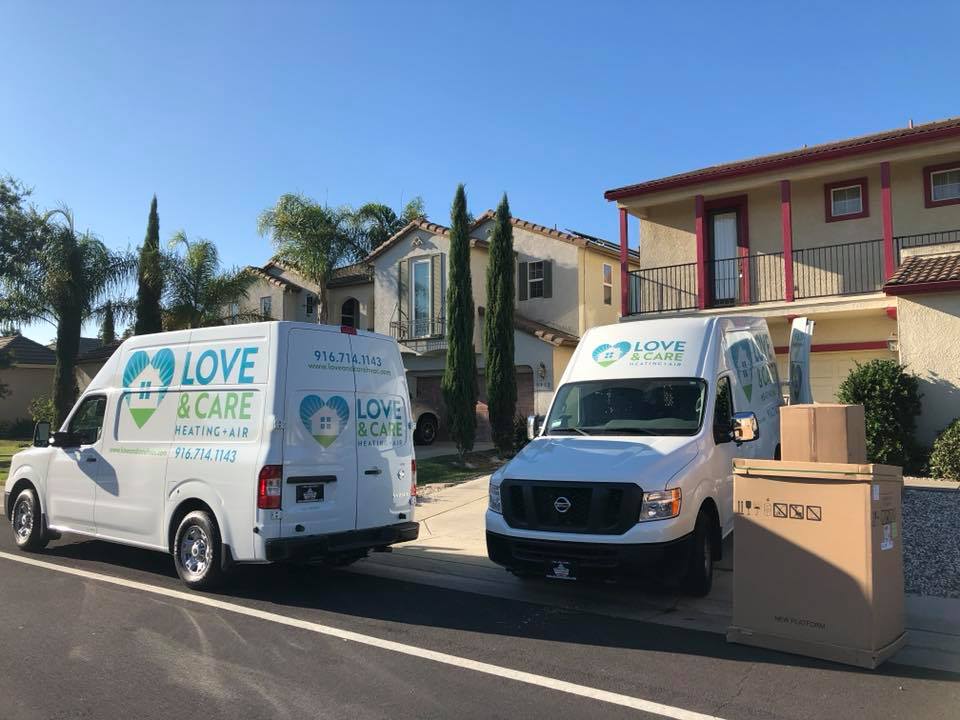 Love and Care Heating and Air, LLC, has been in the heating and air business since 1997. We specialize in heating, ventilation, and air conditioning system repair and you can count on us to do the job right the first time.
We pride ourselves on our quality of service and our quick and clean operations. Our team of extensively trained industry professionals ensures expert furnace repair that surpasses heating industry standards of quality control. Call us today at 916.714.1143 and let's work together to determine the right solution to getting your furnace functional and thriving again.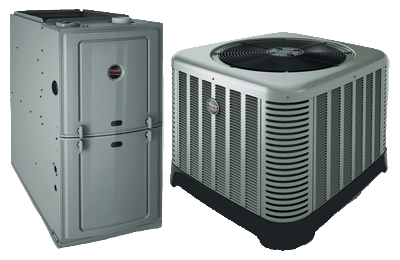 ask about MILITARY AND VETERANS DISCOUNTS