Your Home Comfort And Safety Has Never Been In Better Hands. 
EMERGENCY SERVICE AVAILABLE! Call Today
We proudly install the highest quality heating and air equipment. We've aligned ourselves with leading manufacturers so that we can find the best quality equipment to fit your budget. Whether you are looking for a Ruud (Rheem), Goodman, Trane (American Standard) or Lennox, we are capable and experienced at installing with. With today's aggressive rebates, and financing options we are happy to work with you to find the best solution for your new HVAC system.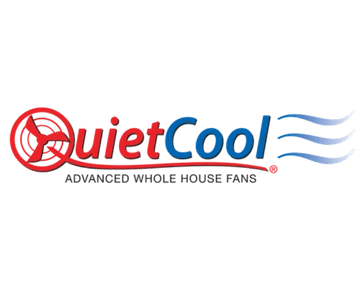 fresh air with a whole house fan
If you like to open the windows in the morning and the evening for fresh air, then we can install the industry leading whole house fan made by QuietCool.
While whole house fans are nothing new and have been around since the 1950's, the QuietCool product is a real game-changer in that it operates "whisper quiet," not like the old ones that shake, rattle and roll the whole house like a helicopter overhead.
So if you're the kind of person that appreciates the fresh air moving about the house, then you should strongly consider adding one of these to your home, and doing so at the time of your HVAC install will save you even more money.
REDUCE AIRBORNE CONTAMINANTS IN YOUR HOME
Did you know that the Air Scrubber system is effective at cleaning the air and even surfaces in your home from harmful viruses in just 24 hours? Yep, a properly installed Air Scrubber Plus will eliminate harmful germs and viruses like E Coli, Streptococcus, Influenza Virus HSN8 (Bird flu), Hepatitis A, H1N1 (Swine flu), Norovirus, and more.
Air Scrubber Plus® with ActivePure™ technology reduces up to 99.9% of the harmful contaminants throughout your home.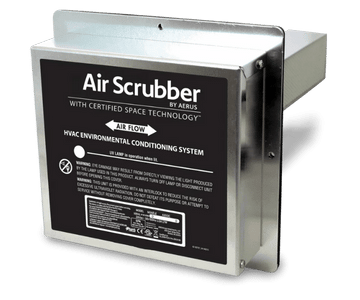 Along with purifying the air you breathe, the Air Scrubber Plus® also reduces unpleasant pet odors by removing the particles that keep them around.
Today's air scrubbers can remove roughly 97%-99% of contaminants from surfaces in your home, not to mention up to 90% of contaminants present in your air. This includes dust, pet dander, and other common household allergens.
By trapping dirt, dust, and other debris before it can be pushed through your heating or air conditioning system, our air scrubbers can help keep your HVAC filters clean, giving your equipment a longer lifespan, lowering the cost of operation over time!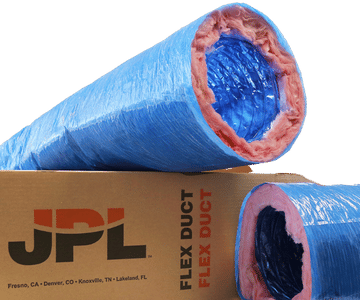 Help for Allergy Sufferers
We install JPL ducting systems as part of the equipment installation if you choose to replace your ducting at the same time. JPL is widely considered to be the best in the industry. Most clients are unaware of their ducting needs when replacing their heating and air equipment.
According to Advanced Energy Corporation, testing on new systems (installed in brand new homes) revealed that there was an approximate 15% – 25% loss taking place because of leaks in the ductwork—and that's from testing brand new homes. Stringent testing was not in place when most of our homes were built, hence, unknowingly allowing a percentage of the heated and cooled air to escape into the attic or sub-floor. 
The ducting systems we install are R6 and R8 silver (R is the insulation value—R4 was the standard value years ago). JPL offers an option for Anti-Microbial R8 ducting. This is a great option if you have a family member with allergies or is susceptible to respiratory infections. Every little thing you can do to alleviate allergy problems helps.
ask about MILITARY AND VETERANS DISCOUNTS