Folsom's #1 Trusted HVAC Repair Service. 
EMERGENCY SERVICE AVAILABLE! Call Today
Trusted HVAC Contractor In Folsom
Folsom is home to a bustling population of 78,038 and continues to be a beautiful depiction of life in California. Whether it's the charming roads, welcoming community, or well-kept properties, this is a city that has a spirit of its own.
Love & Care Heating and Air is a well-acclaimed HVAC contractor in Folsom and has decades of experience in assisting local customers. Whether it's setting up a brand-new HVAC system, managing heating repairs, and/or scheduling maintenance, there's nothing better than calling a professional for assistance. This team is passionate about its work and continues to set a high standard for all HVAC services.
When it comes to choosing a trustworthy HVAC contractor, it's time to select Love & Care Heating and Air.
Air Conditioning and Heating Repair
Is the AC not working right, not cooling effectively? Are there rattling noises coming from the main system? What about the thermostat and how well it's syncing with everything else?
Did you know that the HVAC is the single largest mechanical component of your home? And did you know that on average more than 50% of all energy bills are related that your HVAC? There are hundreds of issues that can arise with an HVAC system making it important to call a specialist. This team takes pride in going the extra mile while helping with repairs and making sure everything is functional and efficient. The specialist will come in, take a look at the main system, and start implementing solutions to get rid of problems.
This is the ultimate service provider in Folsom for those wanting to take care of their HVAC system.
AC and Heating Installation
Did you know that the single most important day in the life of your HVAC system is the day it is installed? Installing a brand-new HVAC system requires attention to detail and experience. Every home is a different size and every home has different needs and every home has different types of people living in those homes, and that requires a unit that meets all those variables and needs. By installing the correct system you will ensure that your home heats or cools efficiently while saving you money on your energy bill.
The system is going to be installed professionally by assessing what the property needs and how each component is going to be interlinked. It will be installed by a team of journeyman technicians with decades of experience, who pay great attention to detail and cut no corners. This leads to an efficient solution that's powerful, safe, and effective year-round.
HVAC Maintenance Services
Scheduled maintenance is a must when it comes to modern HVAC systems and making sure they're in good shape throughout the year. This company continues to assist thousands of clients in the region with their HVAC needs including scheduled maintenance appointments. These appointments are carried out by seasoned professionals while assessing the system's key components and performance metrics.
Feel free to sit down with a trusted specialist and learn more about what the maintenance process entails. This is a great way to ensure the HVAC system doesn't age aggressively and continues to perform as required.
Air Scrubber Information and Benefits
Air scrubbers are designed to act as a portable filtration system that eliminates gasses, chemicals, and/or particles within a property. These are effective in filtering out contaminants and purifying a living space quickly.
This company makes use of an air scrubber to maintain a property's air quality as seamlessly as possible. Using an air scrubber is beneficial because it's certified, safe, effective, and as quick as property owners want it to be.
To learn more about Love & Care Heating and Air, please call 916.714.1143 and book an appointment right away. With years of experience and a commitment to assisting clients in Folsom, this is the perfect option for those wanting premium-grade solutions for their HVAC setup.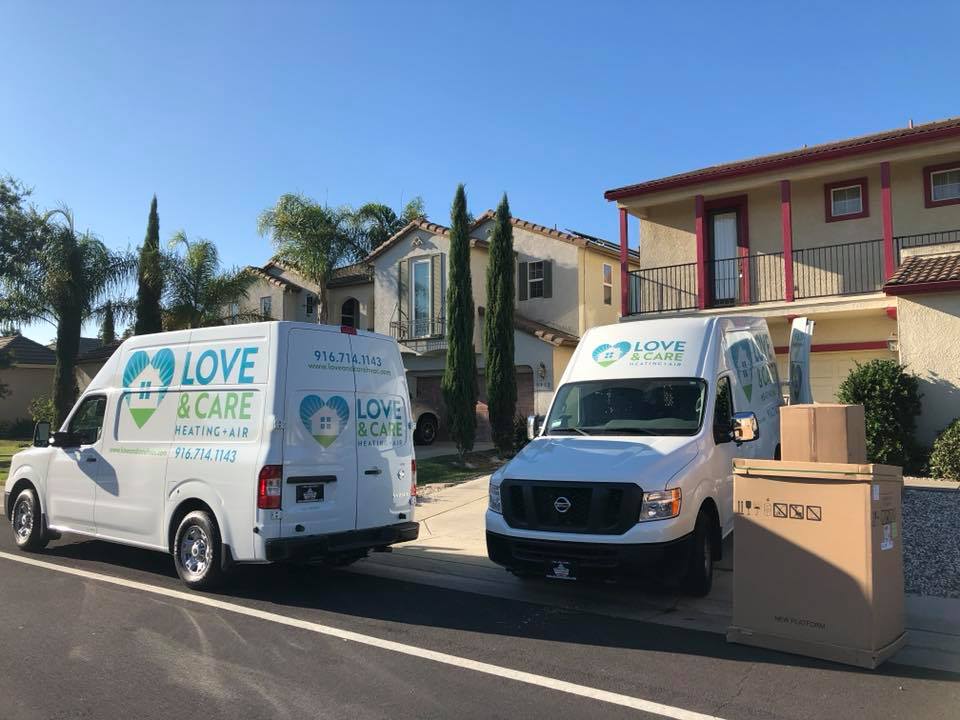 Love and Care Heating and Air, LLC, has been in the heating and air business serving Folsom, CA since 1997. We specialize in heating, ventilation, and air conditioning system repair and you can count on us to do the job right the first time.
We pride ourselves on our quality of service and our quick and clean operations. Our team of extensively trained industry professionals ensures expert furnace repair that surpasses heating industry standards of quality control. Call us today at 916.714.1143 and let's work together to determine the right solution to getting your furnace functional and thriving again.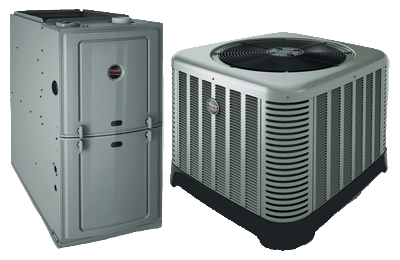 ask about MILITARY AND VETERANS DISCOUNTS