HVAC Service El Dorado Hills
El Dorado Hills #1 Trusted HVAC Repair Service. 
EMERGENCY SERVICE AVAILABLE! Call Today
El Dorado Hills is appreciated for its elegant architecture, unique layouts, and beautiful weather. With all of these welcoming qualities becoming a part of life outside, it's time to focus on what happens indoors.
When it comes to state-of-the-art HVAC services in El Dorado Hills, the best team is none other than Love & Care Heating and Air. This highly trained and professionally-driven team is always ready to assist as soon as the call comes in.
Air Conditioning and Heating Repair
Want to fix the HVAC system and get it back to 100%? Don't know why the HVAC system is making unwanted noises or not functioning properly? These are legitimate concerns property owners have all over El Dorado Hills and the best solution is to call in a professional. Love & Care Heating and Air is a seasoned service provider with years of proven experience in HVAC repair services.
Whether it is a broken component or an inefficient part, the specialist will be more than happy to provide an on-the-spot solution in easy to understand terms. This is the perfect option for those who want the HVAC system back to its original state.
AC and Heating Installation
Thinking about replacing the old HVAC system and bringing in a new-age design? Want an HVAC system that's going to work well for years to come in El Dorado Hills? Love & Care Heating and Air has helped thousands of property owners in the region with their HVAC installations. Each installation is customized based on what the client requires and the property's layout. This includes assessing local regulations for what's allowed and what's not, and most importantly, customizing the system specifically for each and every client.
HVAC Maintenance Services
Maintenance is just as important as anything else when it comes to HVAC systems. Love & Care Heating and Air takes the time to assess the system before providing a comprehensive maintenance solution. This includes a multitude of services including tweaking components, adjusting settings, and making sure everything is functioning based on what the property requires. These finer details go a long way in prolonging the HVAC system's efficiency and how safely it runs in the background.
When it comes to setting a high standard and delivering seamless results, no one does it better than this company. To get started with Love & Care Heating and Air in El Dorado Hills, please take a moment to call in at 916.714.1143 for more information. This is the best service provider in town and the right fit for all of your HVAC needs.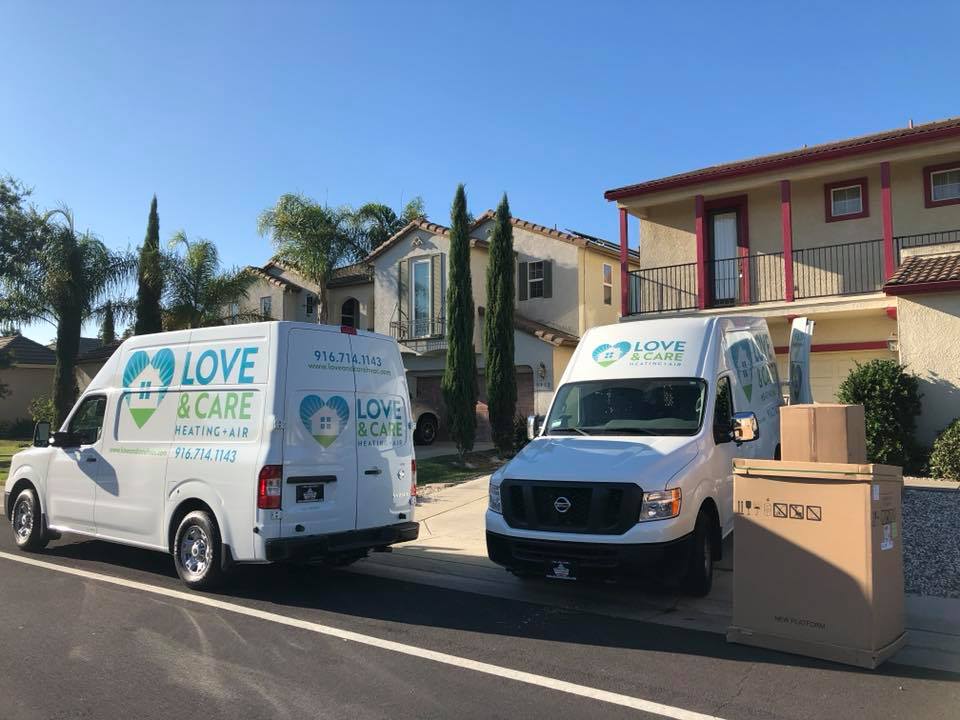 Love and Care Heating and Air, LLC, has been in the heating and air business since 1997. We specialize in heating, ventilation, and air conditioning system repair and you can count on us to do the job right the first time.
We pride ourselves on our quality of service and our quick and clean operations. Our team of extensively trained industry professionals ensures expert furnace repair that surpasses heating industry standards of quality control. Call us today at 916.714.1143 and let's work together to determine the right solution to getting your furnace functional and thriving again.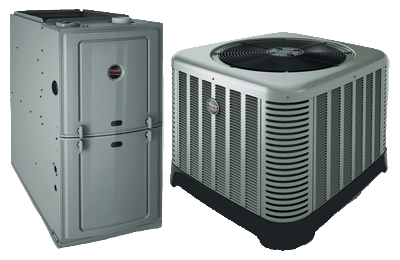 ask about MILITARY AND VETERANS DISCOUNTS