Best Cooling Options for a Sunroom
Top Cooling Options for Your Sunroom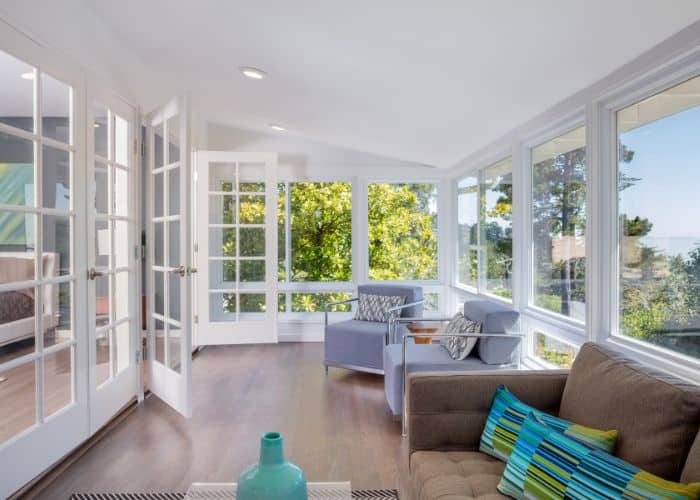 Summer is undeniably the best time to spend quality time with family and friends in your sunroom. It is a perfect place for relaxation and entertainment, but heat and humidity can spoil the fun. As a homeowner, keeping a comfortable temperature in your sunroom can be challenging since it is often exposed to direct sunlight. If you live in Sacramento, California, reaching a reliable HVAC service company to help you find the best cooling options for your sunroom may be the best solution. Continue reading to discover the best cooling options for a sunroom. 
Air Conditioning Units
The most popular option for cooling a sunroom is the use of air conditioning units. These units will keep your sunroom cool and comfortable, regardless of the heat outside. Traditional air conditioning units can be costly, especially for larger sunrooms, but there are many new affordable models on the market. Additionally, consider investing in energy-efficient units that will lower your energy bills while providing optimal cooling for your sunroom.
Portable Air Conditioners
Portable air conditioners are another cooling option that you should consider. Unlike traditional units, they require no installation and can be moved from room to room. Portable units are also ideal for smaller sunrooms, where you don't need extensive cooling. Look for units that come with casters to create ease of movement and invest in models that have programmable climate controls to optimize temperature levels.
Ceiling Fans
Ceiling fans are fantastic at creating a cool breeze, lowering the temperature of your sunroom effectively. They are also an affordable cooling option that can add a decorative touch to your sunroom. With several unique designs available, choosing fans that match with your current design or style should be relatively easy.
Blinds or Shades
Another clever way to keep sunrooms cool is by installing quality blinds or shades. These window coverings shield direct sunlight from entering the room, preventing the room from overheating. Installing insulating cellular shades or roller shades as window coverings can be especially helpful in bouncing direct sunlight while minimizing your sunroom's cooling costs.
Ventilation
Ventilation is an excellent way to achieve optimal air circulation in your sunroom. This is essential in large sunrooms that require efficient airflow to eliminate stagnant and stuffy air. Installing a wide variety of ventilation options that match with the design of your sunroom, such as exhaust fans, will help you maintain proper air quality.
Whether you want to buy a traditional air conditioning unit or a portable air conditioner, there are several exceptional cooling options that can keep your sunroom chilled and comfortable this summer. Additionally, combining two or more cooling options discussed above should help you beat the heat. If you're unsure about the best cooling option for your sunroom, contact us at Love and Care Heating and Air in Sacramento, California would be a wise idea. Not only will we provide you with expert advice, but we will also recommend and install the best cooling solutions to keep your sunroom well-ventilated and comfortable throughout the summer.