How Often Should I Change My Home Air Filters
Warning Signs And Common Problems With Your HVAC System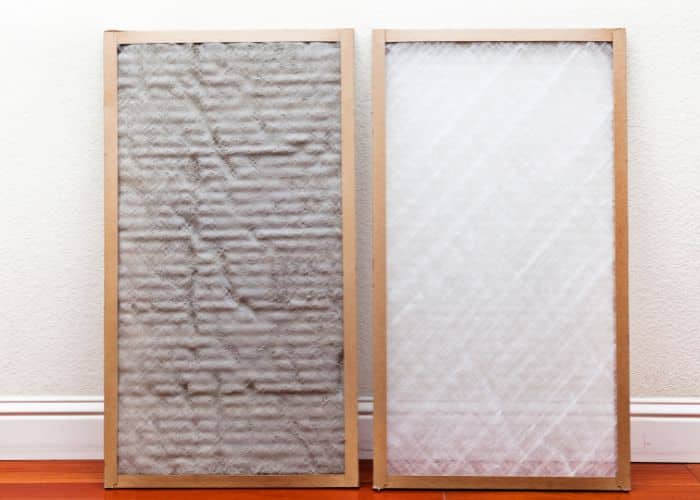 The Importance of Changing Your Home Air Filters: A Guide for Sacramento Homeowners
As Sacramento homeowners, we often overlook one of the most essential elements that can impact our indoor air quality: air filters. The air filters in your home play a significant role in ensuring that your family breathes in clean and healthy air. Along with regular maintenance, changing your air filters is crucial to improve your indoor air quality and prevent allergies or respiratory issues. However, one question that frequently pops up is, how often should I change my air filters? In this blog post, we explore the importance of changing your air filters and how often you should do it to maintain a healthy home environment.
Why is Changing Your Air Filters Important?
Air filters play a crucial role in trapping pollutants, allergens, and dust particles that can harm your family's health. Over time, these particles accumulate in your air filters, reducing their effectiveness in keeping your indoor air clean. When your filters get clogged and dirty, your HVAC system has to work harder to circulate the air through your house, which increases energy bills and wear and tear on your system. If you have pets, live in a high pollen area, or have an older home, it is essential to change your air filters more frequently to ensure optimal air quality.
How Often Should You Change Your Air Filters?
The right time to change your air filters depends on various factors such as the type of filter, the number of people, pets, and their activity levels. Generally, you should change your filters at least every 90 days. However, if you have pets or suffer from allergies, you may need to change your filters every 30 to 60 days. If you have a family member that smokes or have a high amount of dust or construction work happening, consider changing your air filters every 20 to 45 days. Checking and replacing your air filters regularly is an essential part of maintaining a healthy home environment.
Different Types of Filters:
There are several different types of air filters that vary in quality, efficiency, and price. The most common filter types include fiberglass, pleated, high-efficiency particulate air (HEPA), and washable air filters. Fiberglass filters are the most affordable option, but they are less effective than other filters due to their inability to capture smaller particles such as mold, pollen or pet dander. Pleated filters are the most popular type of air filter as they are more efficient in capturing smaller particles like pet dander and spores. HEPA filters are the most effective in capturing smaller microbes such as bacteria, viruses, and smoke, making them ideal for those with allergy or respiratory issues. Washable air filters have an eco-friendly design and can be cleaned and reused multiple times, making them a good option for homeowners who want to reduce waste.
Contact Us Today!
Maintaining healthy indoor air quality is an essential aspect of creating a comfortable home environment. Changing your air filters is a simple, yet effective way to boost your indoor air quality and reduce the risk of allergies, respiratory issues and energy bills. While the general rule of thumb is to change your air filters every 90 days, make sure you consider your family's needs and your home environment. By regularly checking and replacing your air filters, you will create a healthier, happier, and more energy-efficient home. At Love & Care Air, we provide high-quality air filter services to help you keep your home free from harmful pollutants and allergies. Contact us today to learn more about our services and how we can improve your indoor air quality.