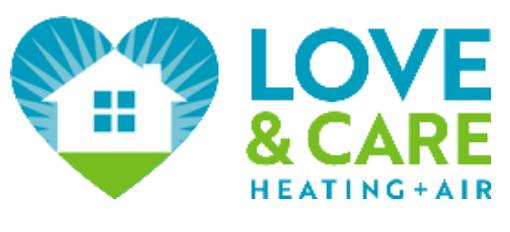 Love and Care HVAC, based in Elk Grove, California, has announced that homeowners and property owners in Elk Grove and neighboring areas may want to look at whether their air and heating system may need to be serviced. With summer in full swing, it is never too late to have their air conditioner serviced. They want to point out that making sure that the A/C system is running efficiently and can withstand consistent use during the entire summer and early fall is important.
Tim Davidson, a spokeperson from Love and Care Heating & Air, says, "Sometimes we ignore early warning signs that our units are trying to tell us. These signs could be loud grinding noises, rooms taking longer than normal to cool, and an increase in monthly energy costs. Our team can help you avoid these problems by servicing your system and making sure it's ready to take on the summer work load."
For those whose air conditioner is getting advanced in terms of years, it may be the right time to consider getting a new system. At the Elk Grove air conditioning company, they promised that they will never try to sell the customer any A/C system just to make a profit. When they go to the home or property, they will inspect the size of the system, determine the size of the home, and with that determine which unit will best fit the requirements of the family and home. By having the right size of A/C unit, it make a significant cooling impact within all of the home or building's living spaces.
Love and Care Heating & Air offers a maintenance membership that has several benefits. The annual membership priced is $168 that will get members a spring and fall A/C and heating tune up. Should any repairs be required while people are part of the maintenance program, they will receive an additional 15 percent off. If they experience an air conditioning or heating emergency, they will have a guaranteed appointment within 48 hours of their call or the $168 will be refunded to them.
They want to stress the importance of having the A/C system checked up. Most of the time, 90 percent of problems are caught before they worsen and become a serious problem. Thus, it is important to have the system maintained regularly. Tim explains that the HVAC system is very much like a car, in that if people want it to last, they will have to take it for service regularly and have the oil changed, the air filter cleaned, the radiator cleaned, and more.
Tim Davidson points out that Love and Care Heating & Air is built on the principles of exceptional customer service and integrity. Located in Elk Grove, California, they are able to provide their heating and air conditioning services to Sacramento and all surrounding cities. They are also involved within the community. Every year, they aim to raise funds for Point West Rotary and Rotary International through the California Brewers Festival. They also support the Women Escaping a Violent Environment or WEAVE.
Tim Davidson explains that at Love and Care Heating & Air, the company vision blends trust, honesty, and integrity with skill, accountability and expertise to deliver industry-leading equipment, installed by technicians who are trained, vetted, and respectful to both the individual and the home. They also make sure that their employees are given fair pay, benefits and possibilities for growth while maintaining a professional but enjoyable environment to work in. In turn, their employees allow the company to realize their vision of creating and maintaining a company that gives importance to the family, community and a real desire to be the most loved air conditioning and heating company in the industry.
Those who are looking for one of the best HVAC in Sacramento may want to check out the website of Love and Care Heating & Air, or contact them by phone or via email.