Choosing A New HVAC System
How to Choose the Right
HVAC System for Your Home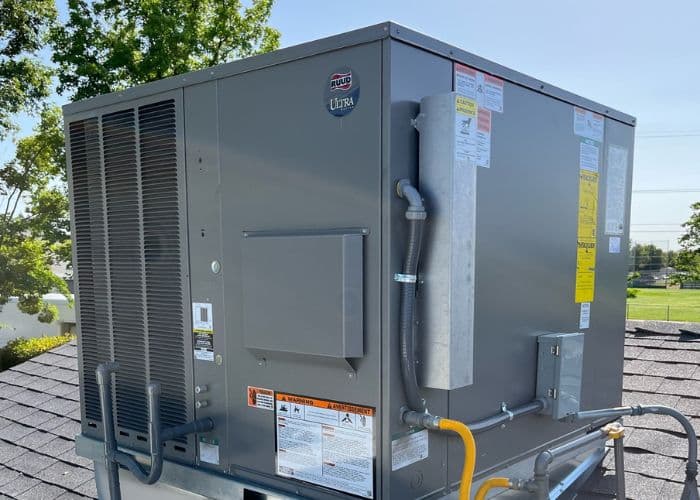 Choosing a new HVAC system for your home is an important decision. Not only does the right system make your home more comfortable, but it can also save you money on energy bills in the long run. With so many options available from size to brand we are here to help you make the right choice for your family. While it can be difficult to know which new HVAC equipment is the right choice, we will provide some tips to help you make the right choice when selecting a new HVAC system for your Sacramento area home.
Understanding Your HVAC System Needs 
The first step in selecting a new HVAC system is to understand what kind of heating and air system will best meet your needs. Consider factors such as size, location, and climate control requirements. If you live in an area with fluctuating seasonal temperatures (such as Sacramento), a more advanced climate control system may be required to keep your home comfortable all year round. Additionally, if your house is large or has multiple levels that need heating and cooling, then you may want to consider investing in a larger or multi-zone unit that can provide efficient temperature control to multiple areas of your home at once. We often think the HVAC system that was built with our home is easy to replace with the same make, model and brand. Sometimes that is ok, but we encourage homeowners to consider the way air flows through your home when you need it most and make note of any rooms that get too hot or cold, etc. 
Researching Different HVAC Systems
Once you have assessed your needs, it's time to start researching different heating and air systems that could work for your home. Looking at ratings and reviews from other homeowners can give you valuable insight into how well certain systems perform. Researching energy efficiency ratings is also important; these ratings will tell you how much energy each unit uses (and thus how much money it could save on energy bills). Finally, don't forget about installation costs. Professional installation by the right HVAC contractor who guarantee the safety of your home and family matter.
Scheduling An Appointment With A Professional HVAC Installer
Finally, once you have decided which type of HVAC system is best for your home, it's time to contact an experienced HVAC technician in the Sacramento area who can help with installation and maintenance of the unit. A good HVAC technician will be able to provide advice and guidance on choosing the right system based on factors such as size and energy efficiency ratings and will be able to answer any questions you have about installation or maintenance of the unit over its lifetime.
Selecting a new HVAC system for your Sacramento area home doesn't have to be overwhelming; with proper research and guidance from an experienced professionals like Love And Care Heating And Air, you can choose exactly the right unit for your needs without breaking the bank! Remember that understanding exactly what kind of system will work best in terms of size, location requirements, climate control needs, energy efficiency ratings and installation costs are all key considerations when choosing a new HVAC unit. Once all these factors are taken into account and researched properly then contacting an experienced technician should be done before making any final decisions about purchasing a new HVAC system – we will make sure everything goes smoothly during installation so that you won't have any problems down the line! So don't wait – get started today selecting the perfect HVAC system for your Sacramento area home!